Custom Patches for Bikers
There is a whole other aura to the bikers! With their strong personalities and love for the open road, they have a story to tell. Just like everyone else, when bikers want to express themselves and share their interests with others, there is no other way better way to do it than through our custom patches.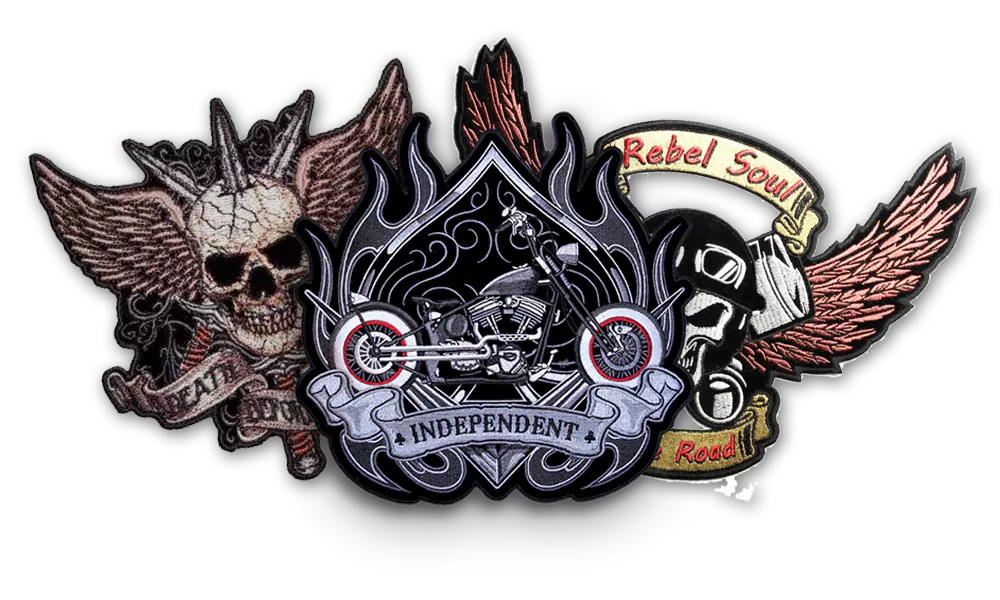 Key Features of our custom patches
Get Your Custom Patches at any Budget!
Customize your Patches according to your need!
Are you a part of a motorcycle club or run one? If you answered yes to either of these questions, you need custom patches for your members. Custom patches are an excellent way for members to show their club pride and act as a conversation starter when meeting other bikers on the open road.
At Nexus Patches, we understand the importance of custom patches for bikers. That's why we offer a wide range of options for you to choose from. We've covered you whether you want embroidered patches, iron patches, or sew-on patches.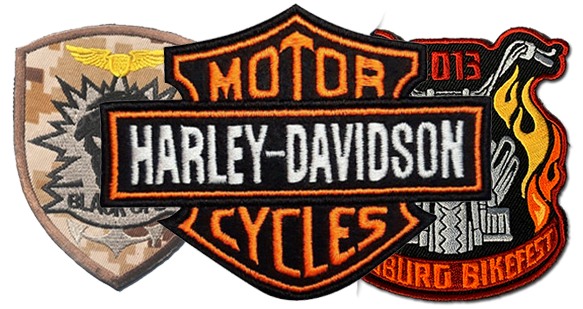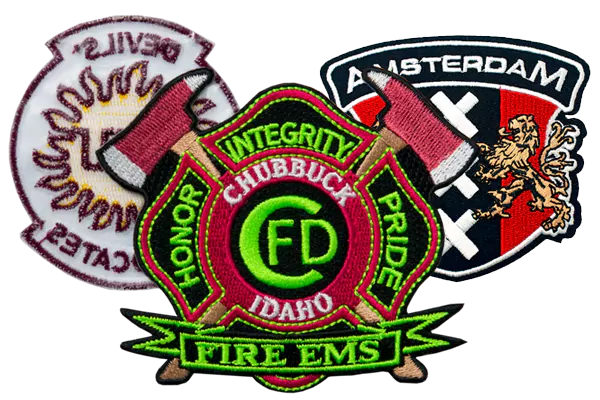 Built Your Patches According to Your Needs
Not sure what design you want? No problem! Our team of experienced graphic designers can help you create the perfect custom patch for your biker club. We'll work with you every step to ensure that your patches are exactly what you want.
Once we have your design, our skilled craftspeople will create your custom patches. We only use the highest quality materials to ensure that your patches look great and last for years.
We can handle your order if you need ten patches or in bulk. Moreover, we also offer a wide range of packaging options to meet your needs. Contact us today to learn more about how we can help you create custom patches for your biker club.
The most annoying thing about ready-made patches is that you're never really sure how well they will stay put. With a custom patch made by us, you can choose from a wide range of backing options like iron-on, Velcro, or sew-on to ensure your patch stays precisely where you want it.
Iron On Backing
Allowing for quick and easy attachment, all you need is an iron.
Velcro Backing
Velcro backing allows you to quickly and easily remove your patch from a garment.
Sew On
These patches are sew-on and permanent use.
Adhesive
These patches ideal for one time use only like trade shows etc. Just peel and stick patch.
It's easy to get started with us, just fill out the free quotation form from our website. We will reply you within 24 Hours.
Step 1:

Fill Out Quote Form
Choose your patch style according to your need and then get a free quote from us. Once You Fill Out Our Free Quote Form, We will Respond as soon as possible.
Step 2:

Talk to sales Agent
Discuss you patch design and backing options with our sales agent.
Step 3:

Review Your Art Proof
You Can confirm the Proof of your final patch design before the production. Artwork and Revisions Are Always Free!
Step 4:

Confirm Your Order
Once You're Satisfied With Your Design, Confirm Your Order. Our Free Shipping Will Get Your Patches to You Fast.