Utilize our years of experience to make your own Leather custom patches online with competitive pricing and free shipping.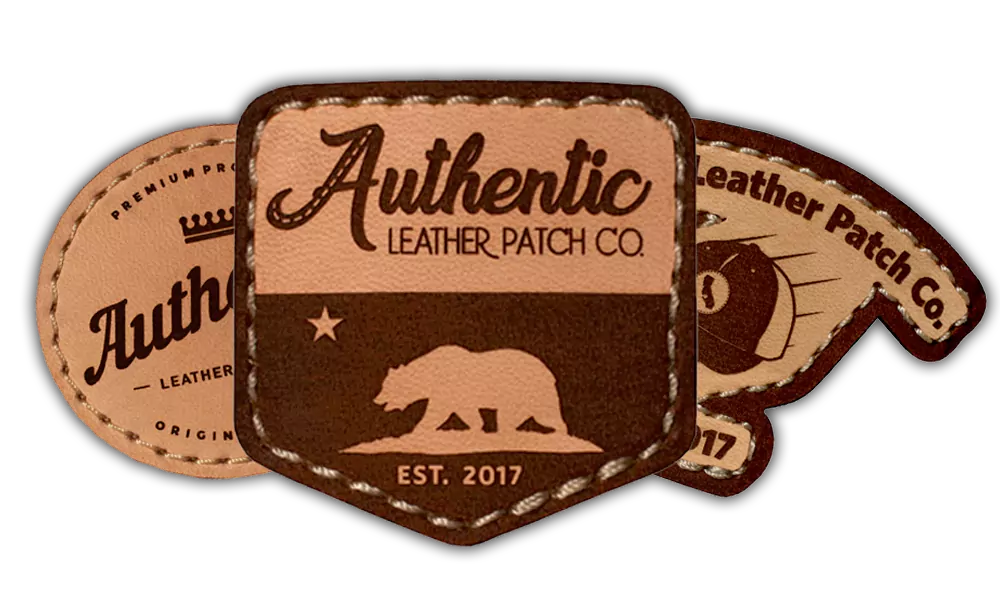 Key Features of our custom patches
Create a Fully Customizable Leather Patch
A patch that is meant to stay! Leather patches are an excellent way to personalize your clothes and show your unique style. Our iconic customizable patches are meant to be sewn or ironed onto your clothing and are a great way to add a little flair to any outfit.
With our vast range of designs and customization options, you can create a unique patch that will show off your personality or brand image in the best way possible.
Leather patches from Nexus Patches are long-lasting and not the boring black and brown! Your clothing may tear over the years, but this patch won't budge!
This is where the fun begins! We let you customize your patches from back to front. From iron-on to magnetic, find the option that best fits your needs.
Iron On Backing
Allowing for quick and easy attachment, all you need is an iron.
Velcro Backing
Velcro backing allows you to quickly and easily remove your patch from a garment.
Sew On
These patches are sew-on and permanent use.
Adhesive
These patches ideal for one time use only like trade shows etc. Just peel and stick patch.
Our options are endless! From Real Leather to Faux Leather, our high-end base materials make the patch pop with dimension and depth. Our team is highly trained in color-matching, so you can be confident your finished product will look amazing.
Faux Leather
This is Faux Leather patch option. Real leather alternative.
Microfiber Leather
A dyeable, synthetic microfiber Patch.
We take customization a step further by allowing you to add your unique design using advanced screen-printing techniques for long-lasting results. Whether it's a logo or your initials, our team will ensure it looks great.
1 Color
Select this option for simple logos with one color of ink.
2 Colors
Select this option for logos with two colors of ink.
3 Colors
Select this option for logos with 3 colors of ink.
From straight to zig-zag, our stitching options allow you to add a personal touch to your leather patch. We use only the highest-quality thread to ensure our customized leather patches last.
Single-Dashed Line Stitching
Add a design of single running stitch in the patch.
Double-Dashed Line Stitching
Add a design of double running stitch in the patch.
It's easy to get started with us, just fill out the free quotation form from our website. We will reply you within 24 Hours.
Step 1:

Fill Out Quote Form
Choose your patch style according to your need and then get a free quote from us. Once You Fill Out Our Free Quote Form, We will Respond as soon as possible.
Step 2:

Talk to sales Agent
Discuss you patch design and backing options with our sales agent.
Step 3:

Review Your Art Proof
You Can confirm the Proof of your final patch design before the production. Artwork and Revisions Are Always Free!
Step 4:

Confirm Your Order
Once You're Satisfied With Your Design, Confirm Your Order. Our Free Shipping Will Get Your Patches to You Fast.